Social Studies Makes Me Sleepy | In the Blink of An Eye: A Mannequin's Tale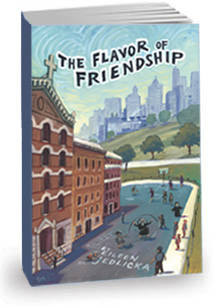 The Flavor of Friendship - is Eileen Jedlicka's newest book! Josie's best girlfriend moved to The Bronx at the end of third grade and now Josie was starting fourth grade without that someone special. Josie did have Frankie and for that she was grateful. But Frankie was a boy and she needed to have girl talk with someone. With Frankie's help, Josie searches for that friend.

This endearing saga of lost friends and newfound friends takes place in New York City in 1960. Josie shares the experiences of her fourth grade year at Most Holy Redeemer, a Catholic grammar school on the Lower East Side. Little did Josie know that the daily Kool-Aid sales run by her and her classmates would be the backdrop for the most consequential event of her entire year, a crisis that threatened her school, her future and that of her friends.

Read the first two chapters of The Flavor of Friendship, HERE!



Saved at Home - "Baseball" is the narrator in this second in a series of historical fantasy. Ball accompanies the reader through five periods of history in which baseball has shaped history, and history has changed baseball. Ball is captured along with Morgan during a Civil War battle. Ball says, "I couldn't believe that I was a Confederate prisoner of war—a Civil War POW." He traces their journey home together, ending with an encounter with President Abraham Lincoln.
Ball loves Mama and helps her win a spot in the All-American Girls Professional Baseball League started during World War II. He says, "She smelled like Chanel No. 5 and tasted like chicken soup." Ball chronicles the family's war contributions on the battlefield and home front.
Ball is caught by Oliver during a game at Dodger Stadium celebrating Jackie Robinson Day. Oliver tells Ball, "I've always dreamt of catching you, #42. Thank you for finding your way into my glove." Ball and Oliver learn about Robinson's contribution to baseball and history.
Ball helps a little girl deal with the Cold War's frightening hold on America. They concentrate on the Mantle-Maris home-run race instead of the two superpowers' Arms Race. "With these two power-hitters maybe we could win the World Series. Mantle and Maris were our superpowers."
Ball wonders what his path will be as Carmen puts in his last stitch. "She told me I was special and that there were great things in store for me." What would ball do to help America after September 11, 2001?
Read the prologue and the first chapter of Eileen Jedlicka's third book, Saved at Home, by clicking HERE!
Social Studies Makes Me Sleepy takes the adolescent reader on an enjoyable ride through history, visiting five periods where children were the major players. The children march on Birmingham with the children of 1963. They visit with President Roosevelt at the pools in Warm Springs, Georgia, and learn about the polio epidemic. The Berlin Airlift comes alive, highlighting the Candy Bomber. The thrill and tensions involved with processing at Ellis Island in 1907 are experienced. The journey ends at Manzanar, a Japanese Relocation Camp during World War II.
The students time travel in a very unique way and participate in a time and place in which they thought they had no interest. The journey moves fast and is factual without being painful. Through humor and pathos, the adolescent reader becomes part of a past they never cared to learn. Hopefully, minds are changed.
Read the prologue and the first chapter of Eileen Jedlicka's second book, Social Studies Makes Me Sleepy, by clicking HERE!


Download Lesson Plans to Accompany the Book:
Social Studies Makes Me Sleepy touched the surface of five important periods of American history. Extensive lesson plans to explore these areas further are available to you via PDF download with just a click of the mouse. Right click on the name and hit "save as" to download the lesson plan.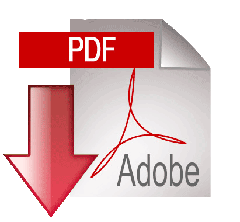 Ellie's Story – FDR/Polio Epidemic/Warm Springs
Thomas' Story – The Berlin Airlift/Cold War
Vincent's Story – Immigration/Processing at Ellis Island
Gregory's Story – Children's March on Birmingham/Civil Rights
Veronica's Story – Japanese-American Relocation/Internment Camps
In the Blink of an Eye - A Mannequin's Tale opens with a smart-aleck wooden dummy who is a legend in his own mind. Hank considers himself the best block of pine that ever graced the display halls of Bennett's on Fifth. He is a lifeless mannequin - no doubt about that - but deep inside something quickens when he spies the most beautiful woman he ever saw shopping for a dress to welcome the new millennium.
Infused with the magic of New York City during the holiday season, this story transports the reader into a secret world where clocks talk, stuffed animals move, and a beautiful goddess seeks to redeem her eons-old mistake.
The ending is a heartwarming scene of redemption and proof of the power of love. It sends a powerful message to the young adult reader that, indeed, good guys do finish first.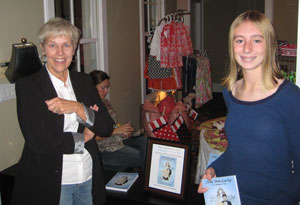 In the Blink of an Eye was co-authored with Kelly Huban, a former student of Eileen's. Kelly currently attends Walton High School in Marietta, GA, and plays bass clarinet in the Raider Marching Band. Illustrations & cover art are by Michele Phillips. Please visit her site online at michelecreates.com.
Read the first two chapters of In the Blink of an Eye: